In April this month we announced our Summer Course on Urban Farming on facebook and got a overwhelming response. And our first course on Organic Urban Farming Training commenced in May 20017. Our course was designed with the following objectives.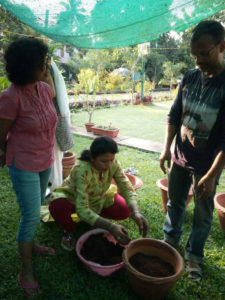 Sensitize participants on the problems with the food we eat today and the food and nutrition gap we are facing now.
Make participants aware of all major aspects of Organic Urban Farming which are

Choosing Containers and preparing them
Preparing potting soil
Choosing appropriate vegetables
Preparation of organic fertilizer and soil conditioners
Composting and recycling techniques
Water management
Soil management
Crop rotation and companion planting
Pest Management

Impart hands on training on most of the above subjects
Motivate and inspire participants to use the gained knowledge to start their own gardens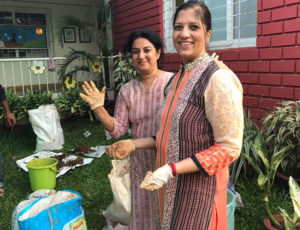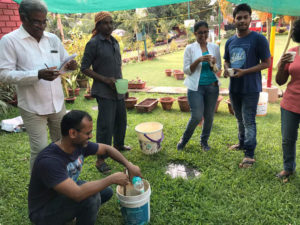 With all the above in mind we created a course of a 5 hour workshop and nine training programs (2-3 hours each) which were spread over 20 days. The participants had to do hands on gardening work in the training to really get a grip of things. And we also had them come over to visit our model Organic Terrace Garden to really connect with what they learn.
Urban Farming Course
After the facebook announcement and a help from one of our participants finally we got our first batch which consisted of people from various walks of life and the age of the participant ranged from 20 years to 60 years. One thing was common in all the participants. They were all very passionate about growing their own food and they were eager to learn. And that motivated us further to do better.
The course took off on May 8, 2017 with the workshop and ended on 27th May. In the process of imparting knowledge we also learnt a lot. I am sure it was equally if not more beneficial for all the participants. Though the course has ended our engagement with the participants has not. All of them have been given  a deadline of 4  months to create a functional food garden and we have promised to help them with it.
Thats all for now. Signing Off.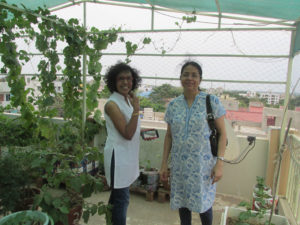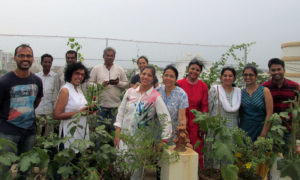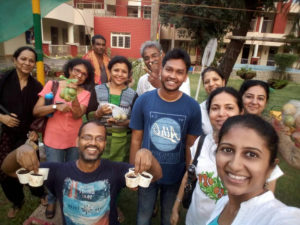 p.s. If you want to organise workshops or training programs on Organic Urban Farming in your company, community, school do drop us a mail at [email protected]